Building on the Community Justice 2014 summit in San Francisco, the
Center for Court Innovation
has
expanded its online resources
, which now include the agenda and supplemental materials from the summit, along with an increasing number of
podcast interviews with featured speakers
.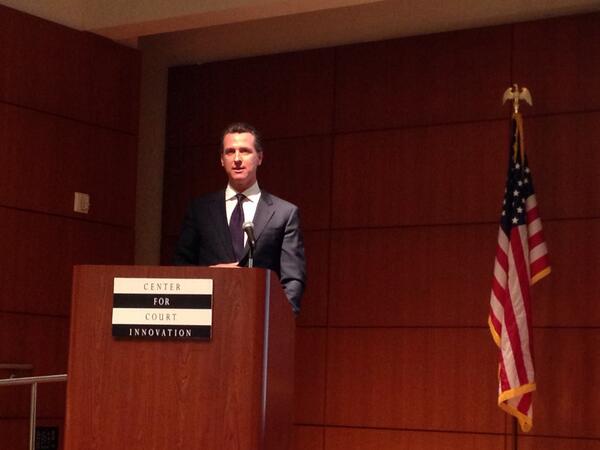 Twitter: http://pic.twitter.com/buBBpzcj0f
The following is a selection of available podcasts:
Gavin Newsom: Community Justice 2014
In keynote remarks at Community Justice 2014, California Lt. Governor Gavin Newsom draws a parallel between community justice and internet innovations like Craig's List and Uber, praising them for their the bottom-up, customized approaches to doing business.
After 5 Years, the San Francisco Community Justice Center Continues to Adapt
Judge Braden C. Woods of the
San Francisco Community Justice Center
discusses the practical implications of expanding the court's caseload to include low-level felonies, and he reflects on his first year on the job.
Improving Outcomes by Assessing the Impact of Trauma on Offenders
Courts need to assess offenders for traumatic exposures so they can match them to effective services and improve treatment outcomes, says Kathleen West, an expert on trauma-informed care and lecturer at the University of California. In this New Thinking podcast, West discusses what we know about the impact of trauma on litigants and the justice system.
Click here
to access all podcasts and other online materials.